Hotel Info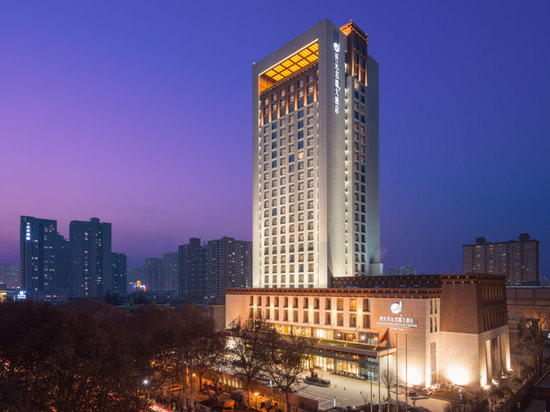 New Century Grand Hotel Xi'an
is an ideal spot for travelers wanting to discover the city.
Boasting a convenient location, the hotel is just 4km from Xi'an Railway Station and 40km from Xianyang International Airport. Just a short walk from Jianzhukejidaxuelijiacun Metro Station, traveling to most city destinations is a breeze. The hotel is just 3km from Shanxi History Museum and 4km from Hui People Street, making it an ideal location for guests looking to do some sightseeing.
This hotel makes a great place to kick back and relax after a long day of sightseeing. A pickup service can be arranged for guests upon request.
Our guests consider this hotel to have excellent service. For guests traveling with families, this hotel is consistently one of the most popular choices.