Hotel Info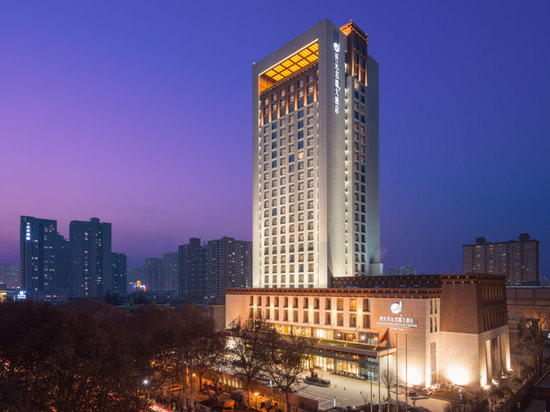 New Century Grand Hotel Xi'an
is located in Youyi East Road, Beilin District, Xi'an, near Yanta North Road. It is next to Exit A of Metro Line 4 and Lijiacun Wanda Plaza.
Here is a luxurious business conference hotel invested and constructed by Shaanxi Boan Investment Co., Ltd. and entrusted by Kaiyuan Hotel Management Group, one of the top 30 global hotels and the second largest Chinese hotel group.
Hotel has a variety of rooms, spacious and bright, well-equipped.
There are also Chinese restaurants, Western restaurants, flavor restaurants, and Guofengtang box groups, with nearly 1,100 seats.
At the same time, the hotel has meeting rooms, luxuriously decorated grand banquet halls, which can accept luxury banquets. In addition, there are special banquet halls specially designed for wedding banquets and first-class wedding services.